Hari Olahraga Nasional Run 2018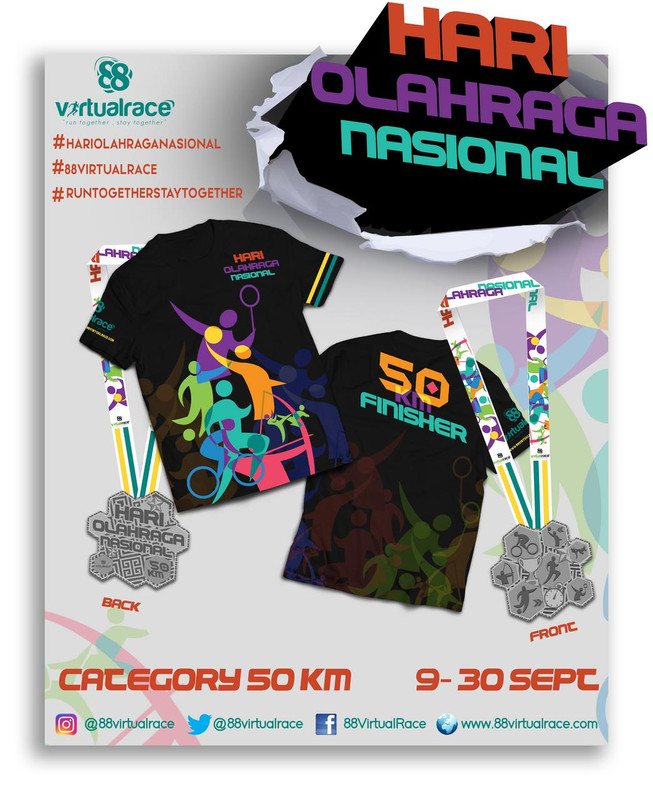 HARI OLAHRAGA NASIONAL RUN
Kami mengajak seluruh pelari untuk berlari sejauh 50Km dalam rangka memperingati "Hari Olahraga Nasional" yg jatuh pada tanggal 9 september di setiap tahun nya. Mari kita tetap hidup sehat, bugar dengan selalu rutin berolahraga.
Race Date: 09 September 2018 (0:00am) – 30 September 2018 (23:59pm)
Race Category: 50K (Multiple Run)
Registration Fee : 188.000,- (Exclude Delivery Fee)
Registration Date: 14 August 2018 (0:00am) – 07 September 2018 (23:59pm) or while slots last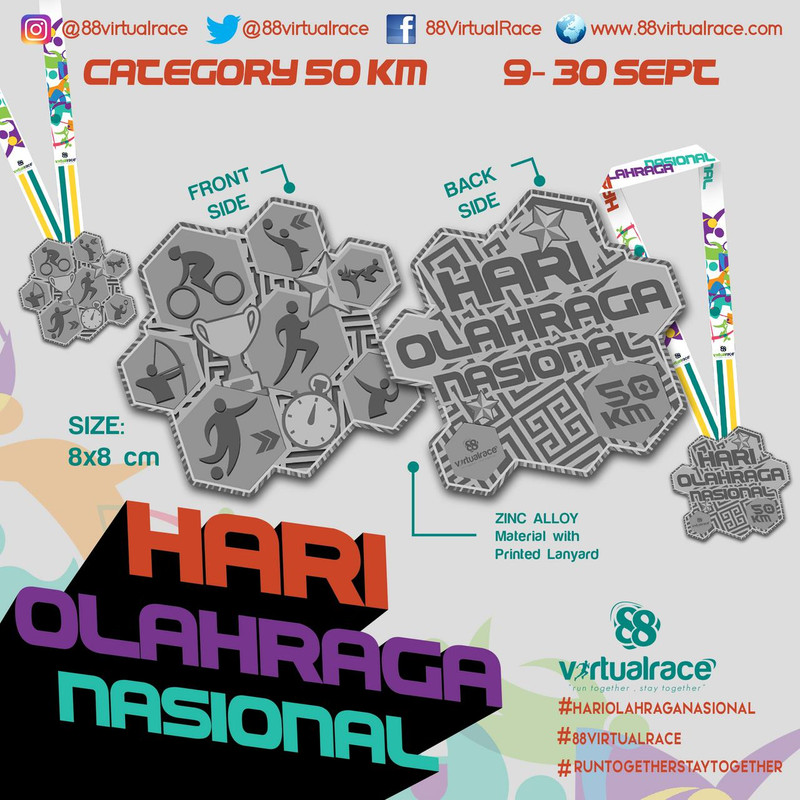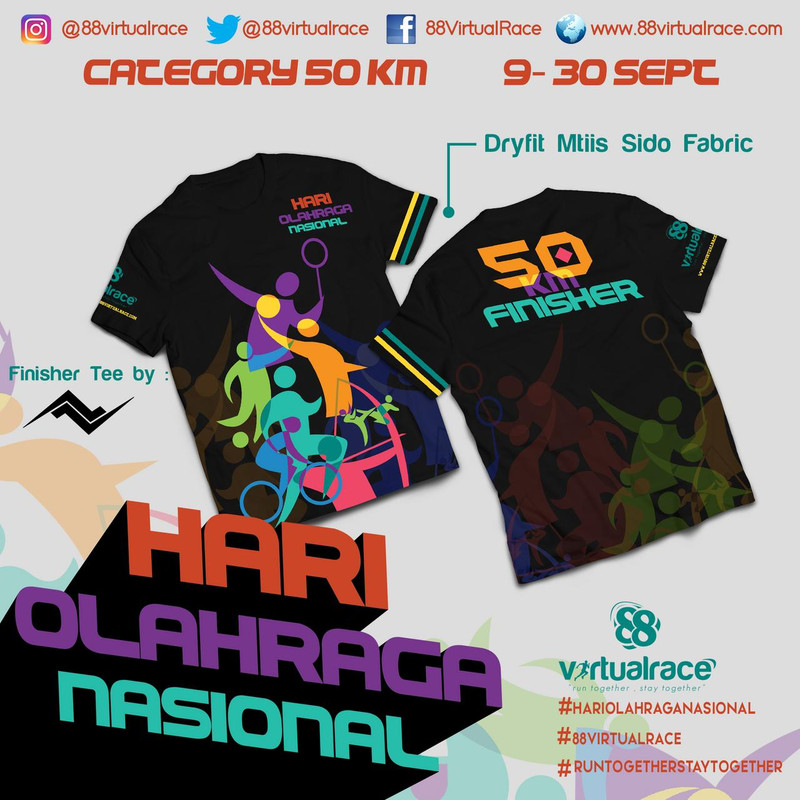 Rules and Information
· Race must be complete in one run or many run, with distance of 50K completed (Run/Walk)
· Last submission date by 01 October 2018 (23:59pm)
· Finisher's Award: Exclusive Finisher Tee, Finisher Medal, Finisher Certificate will be send by post on 02-06 October 2018
· Change of category, refund and/or transfer of bib is not allowed.
· Download your running e-bib on your profile account 2 days before race started
· Use any running app/gadget to record your running progress
· "No completion, No Finisher Tee and Medal"
· Transfer deadline before registration date closed or after while slots last.
Informasi lomba: www.88virtualrace.com
Registrasi lomba online: www.88virtualrace.com
Jika ada informasi yang tidak akurat atau perubahan lomba mohon untuk menginformasikan kepada kami.